Brighter outdoor play is just a hop, skip, and jump away!
Our sidewalk chalk is handmade in the USA with bright colors and fun sparkles that will delight children of all ages.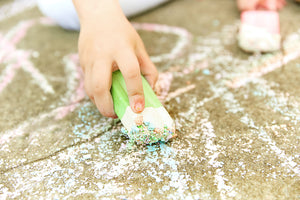 We make our chalks in imaginative shapes that are designed to fit little hands. Perfect for birthdays, holidays, and everyday fun, we offer our boutique chalk at reasonable prices for everyone to enjoy.
Shop now